Article: Welcome to our blog! 💌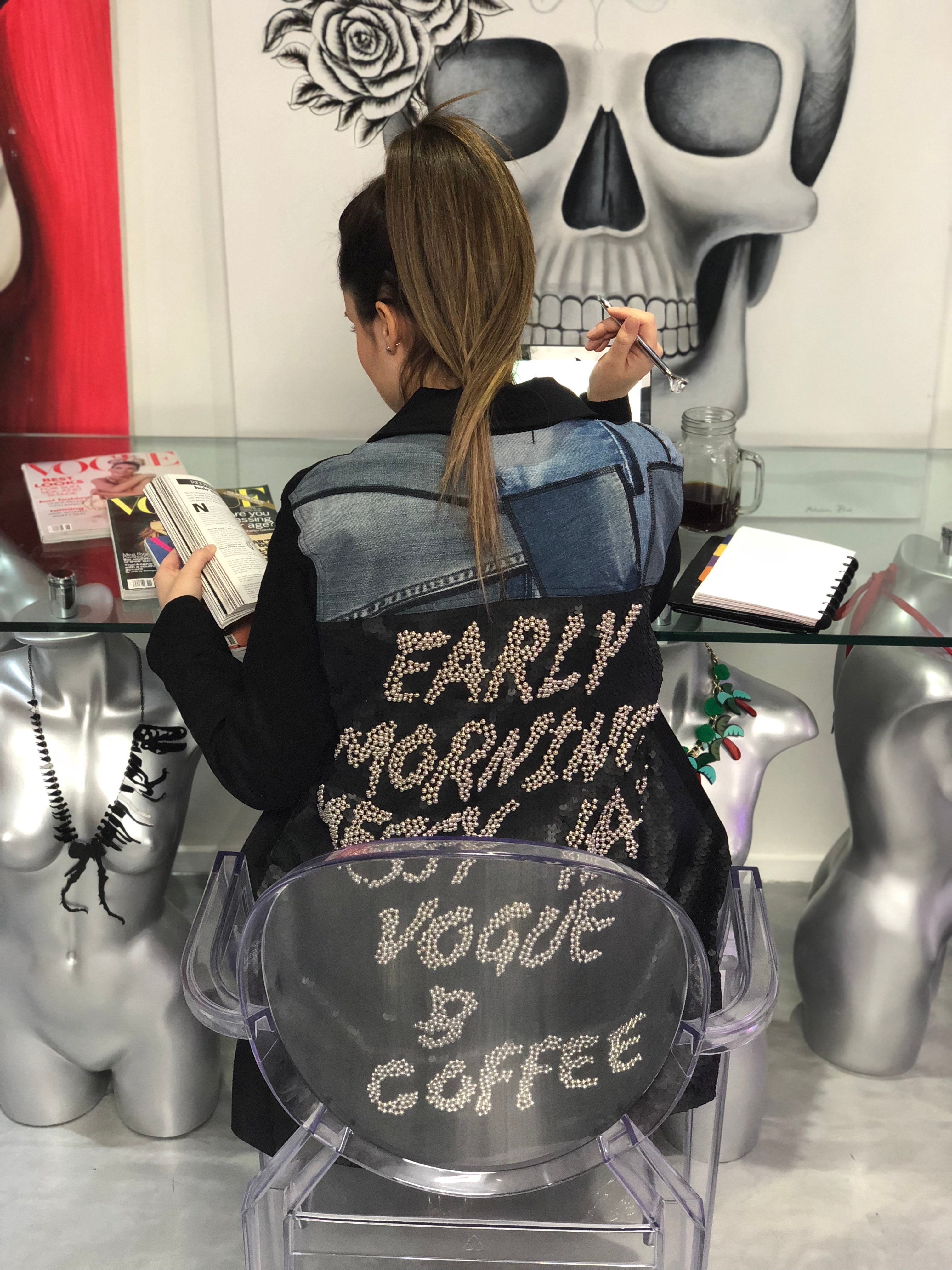 Welcome to our blog! 💌
AFTER SO MUCH TIME TRAVELING THE WORLD, LIVING AND LOVING IN THE CITY, WE HAVE DECIDED TO SHARE OUR EXPERIENCES AND STYLES WITH YOU.
THIS IS A COLLECTION OF OUR FAVOURITE PIECES, HOW WE WEAR THEM AND HOW THE CLOTHES INSPIRE US TO LIVE OUR LIFE ANY WAY WE WANT.
THE GIRLS AT ROCK N' KARMA BELIEVE THAT STYLE IS SOMETHING YOU'RE BORN WITH AND YOU SHOULD EXPRESS IT ANYWAY THAT IS TRUE TO YOURSELF. WE REP THOSE WHO WEAR A STUDDED JACKET TO GET A COFFEE, THOSE WHO AREN'T SURE THERE'S ANY OTHER COLOUR THAN BLACK AND FOR THE WOMEN WHO KNOW LOOKING HER VERY BEST IS THE ONLY LOOK SHE NEEDS TO KNOW. WE ARE INSPIRED BY THE MOVERS AND SHAKERS OF THE CITY AND THOSE WHO PUSH THE LIMITS TO BRING A NEW EDGE EVERY DAY.
THIS IS FOR YOU. 
PEACE, LOVE, FASHION.
XOXO ROCK 'N KARMA GIRLS