Article: The colour of the season, HOT PINK 💗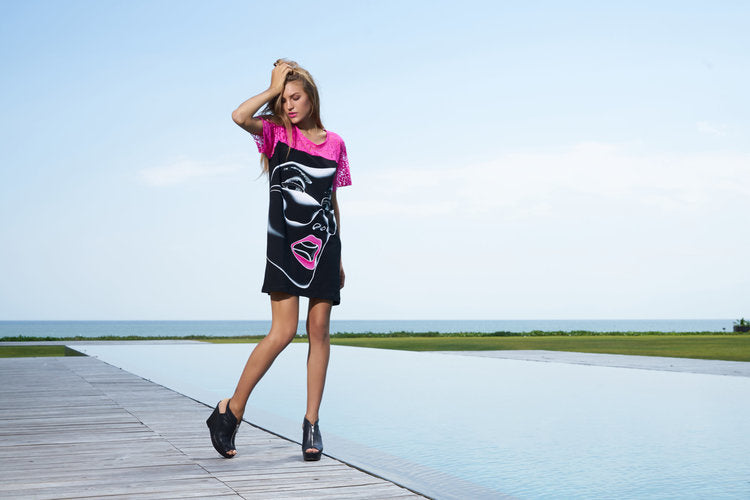 The colour of the season, HOT PINK 💗
Trending: Hot Pink...and we got the perfect dress for you this summer!
HOT PINK IS HAVING A MOMENT, NOT THAT THERE WAS A TIME WHEN IT WASN'T IN OUR CLOSETS. THE LOVES IN OUR LIVES HAVE ALWAYS BEEN SIMPLE: BLACK, SEQUINS AND HOT PINK.
THE PIECES FROM THE SPRING/SUMMER COLLECTION ARE DRIPPING IN ALL THE GOOD THINGS IN LIFE, INCLUDING THIS LITTLE SHIFT DRESS. IN THE MIRACLE FABRIC WITH BOTH BEADING AND PAINTED WITH A SPLASH OF HOT PINK LACE IT JUST BECAME THE EASIEST DRESS TO WEAR ON ANY OCCASION. FOR A SIMPLE LOOK YOU CAN TURN THE DESIGN AROUND TO THE BACK, HAIR IN A MESSY BUN AND IT WILL LOOK LIKE YOU PLANNED IT.
MOST CLOTHES FROM ROCK 'N KARMA CAN BE TURNED AROUND TO CREATE A WHOLE NEW LOOK. THIS DRESS, IN PARTICULAR, CAN BE STYLED FOR A FORMAL OCCASION OR PAIRED WITH FLATS AND YOU'RE READY TO GO.
XOXO 
ROCK N KARMA GIRL.